Timber Harvesting, Reforestation, Long Term Forest Management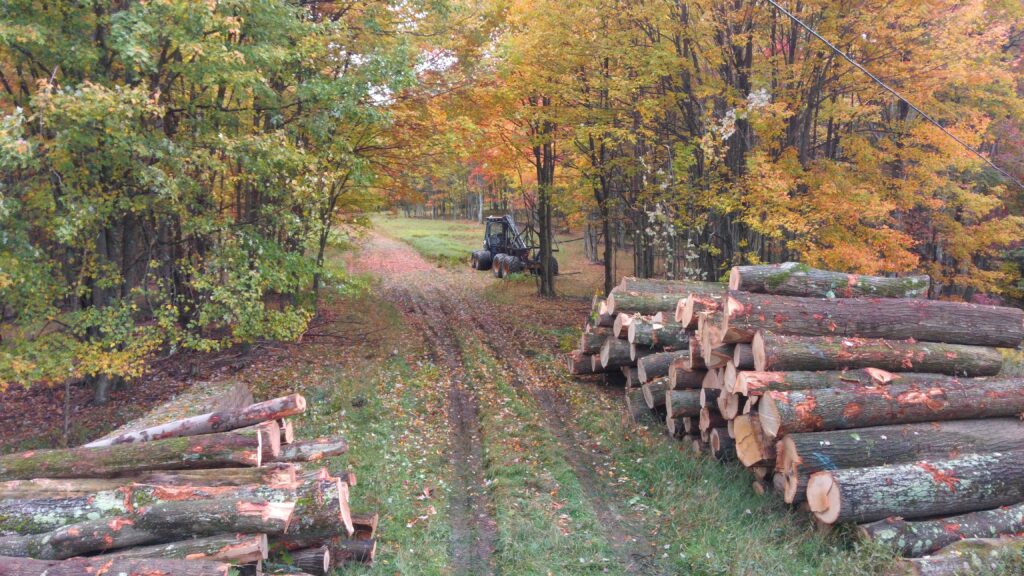 We understand the importance of protecting our forests and ensuring that they remain healthy and sustainable for generations to come. That's why we approach every aspect of our business with a deep respect for the environment and a commitment to transparency and honesty.
We specialize in providing forestry services that are tailored to the unique needs of our clients, whether it's harvesting timber, reforestation, or long term forest management. Our team of experienced professionals is dedicated to providing exceptional service and ensuring that our clients are fully satisfied with every aspect of our work.
Springfield Hardwood foresters follow all federal, state and local regulations regarding timber harvesting in order to implement the best practical harvest plans. State BMP's (Best Management Practices) are followed; all our loggers practice these methods.
Environmental Conservation
Springfield Hardwood and its employees are committed to being environmentally friendly in all company practices. We promote and practice the principles of sustainable forest management, forest regeneration, and the long term maintenance of forests. We care about soil productivity, resources, and biological diversity protection. While harvesting, special attention is always given to roads, ground conditions, stream crossings, and the protection of any improvements on the property.
We have committed to 100% usage of every log that comes into our mill with zero waste. All residuals are used for landscaping mulch or made into quality chips that may be used for Medium Density Fiberboard (MDF) or paper products. Sawdust is repurposed as animal bedding and hardwood pellet fuel.